TOMORROWS PAINT PROTECTION – TODAY
Now Available World leading Paintseal Ceramic Glasscoat is a complex formula,ceramic hardened glass finish, that bonds to your paint surface. Paintseal Ceramic Glasscoat repels liquids and is extremely resillient to all kinds of damage. Damage caused by acid rain, pollution, solvents and road salt are no longer an issu. It possesses an exceptional ability to resist the effects of car washes, solvents, animal and vegetable deposits, in short Paintseal Ceramic Glasscoat is the Ultimate in Paint Protection.
NO MAINTENANCE AND AN OUTSTANDING GUARANTEE
Paintseal Ceramic Glasscoat is upto 4 times thicker than existing flouro polymer type protectors, and is 10 times more durable than most other products. This unsurpassed and consistent performance means that only Paintseal Ceramic Glasscoat comes with a standard 5 year guarantee.
Our Paintseal Ceramic Aviation Protective coating has been tested and gained Boeing D6- 17487 REVISION R Approval, so you can be assured of its superior quality.
New Paint Surface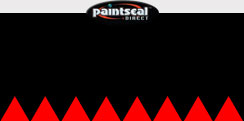 New
Untreated Paint Surface
Aged
Treated Paint Surface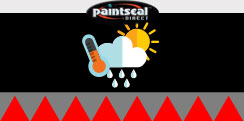 Paintseal Protected
To place your order, or for more information, please give us a call on (01283) 703777
Testimonials
Dear Paintseal Please pass on my thanks to your technician Andrew Carter who came to my home to treat my vehicle with your Ceramic GEN-3 Glasscoat product. My wife and I are really pleased with the result and yesterday when he'd finished it looked good, but today with the sun shining on it, it looks FANTASTIC. I'm sure I will get remarks about the quality of finish and I shall certainly be recommending Paintseal. Thanks from a very happy customer

Kind regards Mr A Ayres

Had ours done 3.5 years ago. Washed it last night, easy and still looks like new, Love the Gen-3 paintseal, wouldn't be without it!!

Alan Chatterton

Really impressed with paintseal which was done when the van was new over 10 years ago. The last "proper wash" was when we bought it 2 years ago. Since then just a rinse with luke warm water and leather down 3 or 4 times a year. never had any black streaks.

David

Paintseal Gen-3 every time!! Had it on our new 645 in december and that is the third van/time we've had it, Excellent customer service as well.

Helen coggan

Paintseal is brilliant had our coachman paintsealed when we bought it. six years old and like new. It wont stop the black run marks appearing but they give you a kit which also contains a bottle of black mark remover.

Barbara Fellows

Just a big thank you for the quality service received today. Your guy spent a lot of time rectifying the flat paintwork on my hymer. Thoroughly professional, which is how i regard the service i have received from everyone i have delt with at your business.

Once again many regards Dick Telford

Paintseal all the way got it on cars and the van a very good ceramic coating.

Andrew Turner

Worth every penny our coachman is 9 years old and still looks new thanks to paintseal.

Terry Bennet

I had paintseal teflon put on my 2012 conqueror when i bought it – just traded it in and it still has the 'showroom shine look' of a new van, Hence i am having paintseal on the new van.

Rodney Redhead

We have paintseal on ours nothing sticks its brilliant! We wash with water only and have a paintseal spray (foc) if we had the odd black streak but its wonderful "well worth it"

Julz Rust

Paintseal is brilliant have it on every future van, just rinse with water, easy no need to ever polish.

Glen Coldwell

Had PAINTSEAL from new, only wash with rain water / brush, exterior shine still looks new. People ask what polish I have used... just say rain water! Worth the money.

John Chadwick